COVID-19 Clinics
Click here for the latest report on COVID present in the wastewater. 
---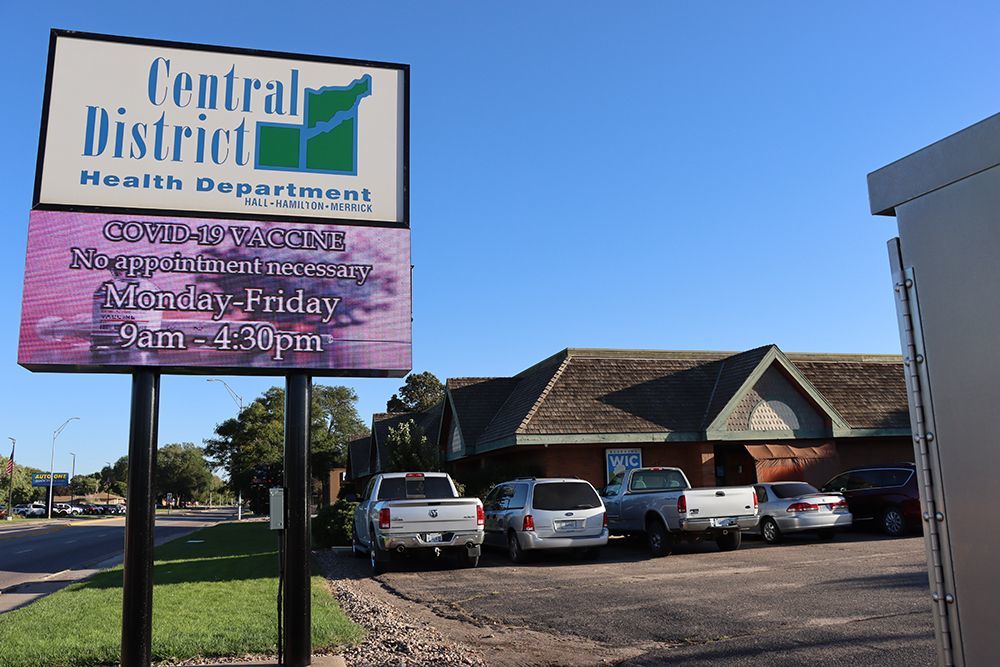 Central District Health Department offers COVID-19 vaccine clinics from 8:30 am - 4:30 pm Mondays - Fridays. No appointment is necessary to receive a vaccine. All clinics are now held inside our offices located at 1137 South Locust Street in Grand Island.
We ask those with insurance please present their cards, but no one will be turned away and shots are provided at no cost.
Please wear a mask when attending either our in office or drive-thru clinics.
We are currently offering bivalent booster doses that protect against original and variant strains of COVID-19. 
The new Pfizer and Moderna bivalent boosters are formulated to protect against the BA.4 and BA.5 omicron variants as well as the original COVID-19 virus. Both the FDA and the CDC recommend that anyone seeking a booster receive this bivalent doses.
Please bring your vaccination card when seeking additional doses. If you have any questions, please contact us at (308) 385-5175 during business hours or send an email to health@cdhd.ne.gov.