COVID-19 Downloadable Resources & Information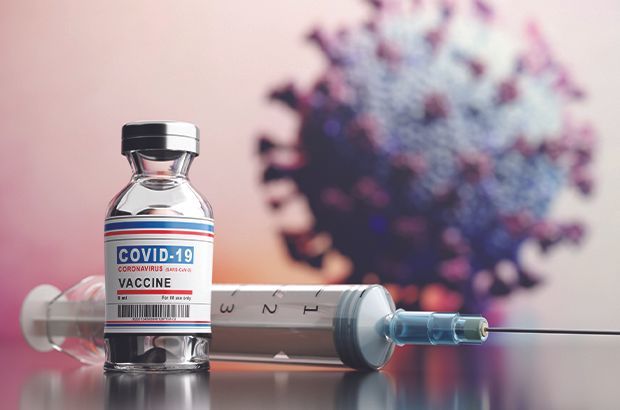 The Central District Health Department is offering COVID-19 vaccines Monday - Friday, 9 a.m. - 4:30 p.m. each week with Thursday clinics running until 8 p.m. We are no longer distributing vaccines at the Community Field House. 
Click here to read the latest local news about COVID-19. 
No appointment is necessary to get your vaccine. Due to the end of the COVID-19 Emergency in Nebraska as of June 30, we will ask those with insurance to present their card at the time of vaccination. However, no one will be turned away! If you come to our office and are over the age of 12-years-old, we will get you vaccinated against COVID-19. 
For more information, please give us a call at (308) 385-5175. 
---
As of July 15th, 2021 the Central District Health Department is no longer providing COVID-19 testing through Test Nebraska. Please click this link below to find out where you can get tested in our region. 
Free testing in this region is available at CVS in Grand Island, 1710 West 2nd Street (308-384-4089), Hy-Vee Pharmacy in Grand Island, 115 Wilmar Avenue (308-381-0328), both Grand Island Walgreens locations, 1230 Webb Road (308-384-2626) and 1515 West 2nd Street (308-384-8920) and Super Saver Pharmacy in Grand Island, 710 West State Street (308-398-0938). 
---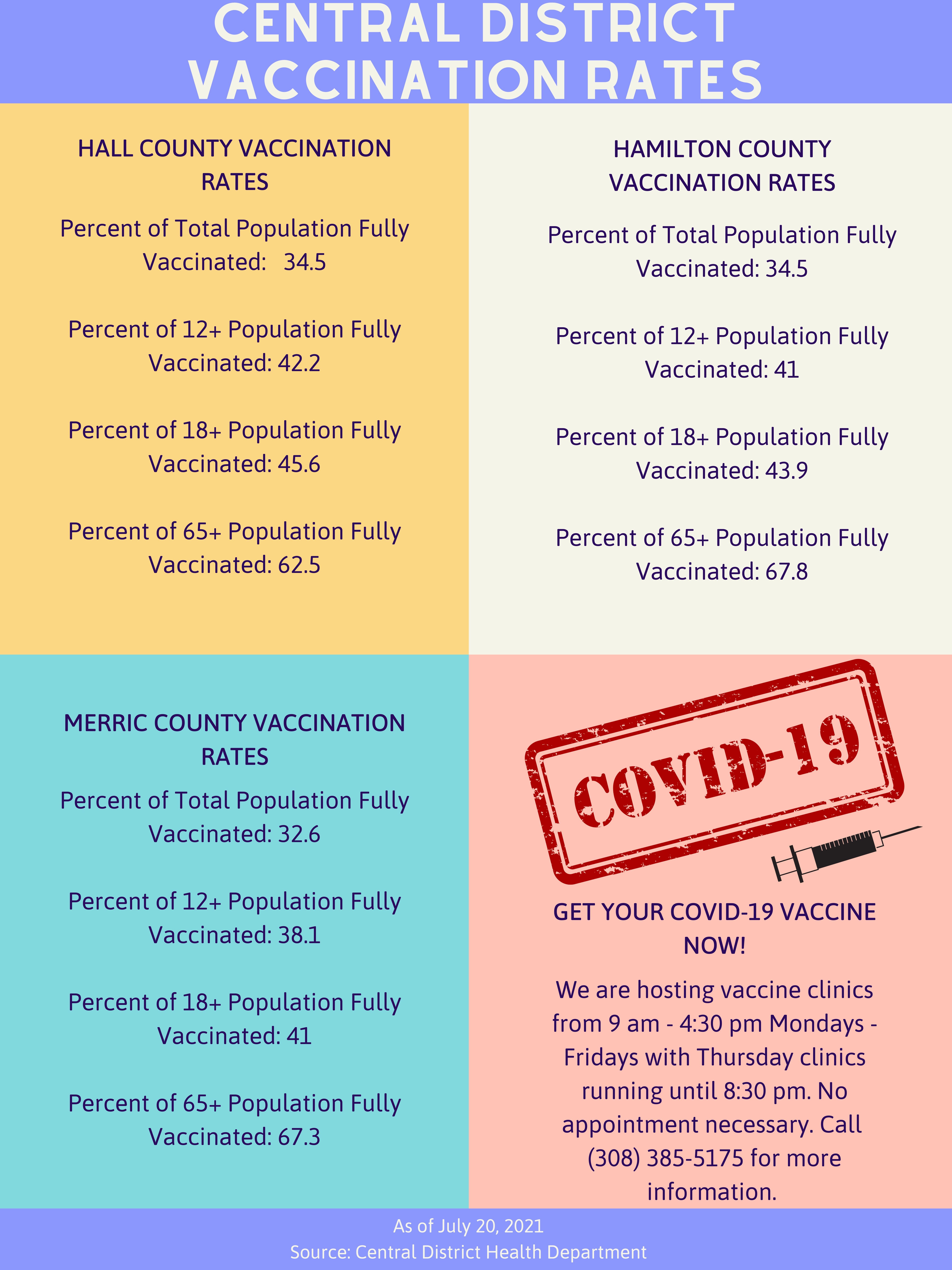 ---
On July 19th the Health Department hosted an "Ask A Doctor" event where Grand Island physicians answered questions about the COVID-19 vaccine. Below you can find audio clips of the evening and the full presentation. 
---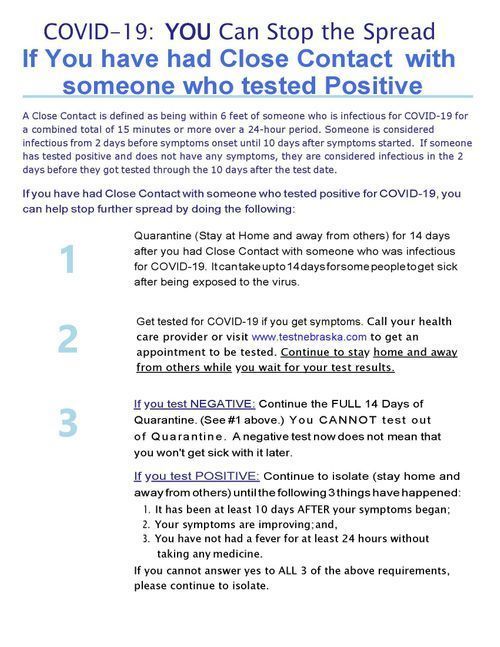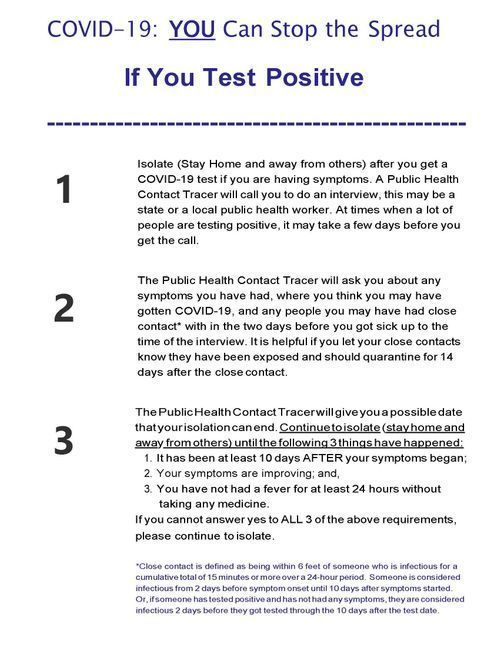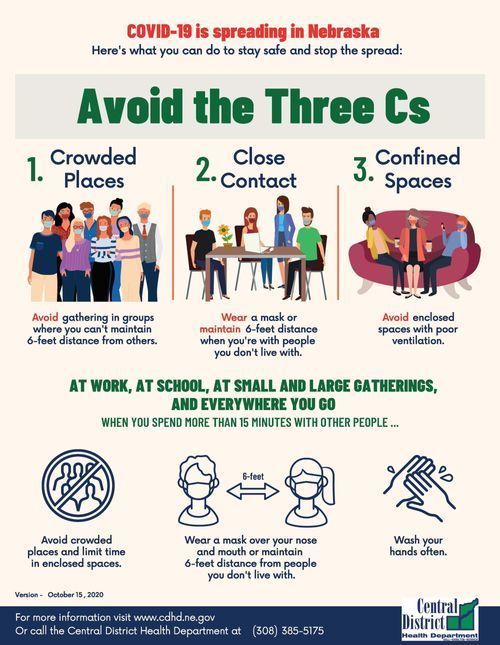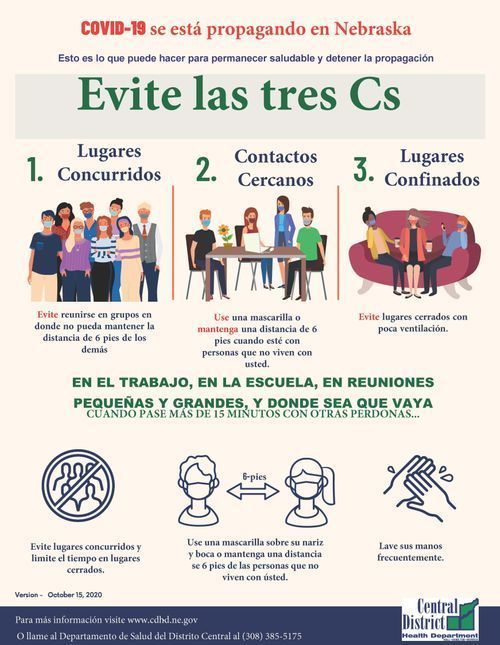 Latest Press Release
For all our COVID-19 press releases click here - most are available in Spanish 
(Para todos nuestros comunicados de prensa de COVID-19, por favor presione aquí - la mayoría están disponibles en español)