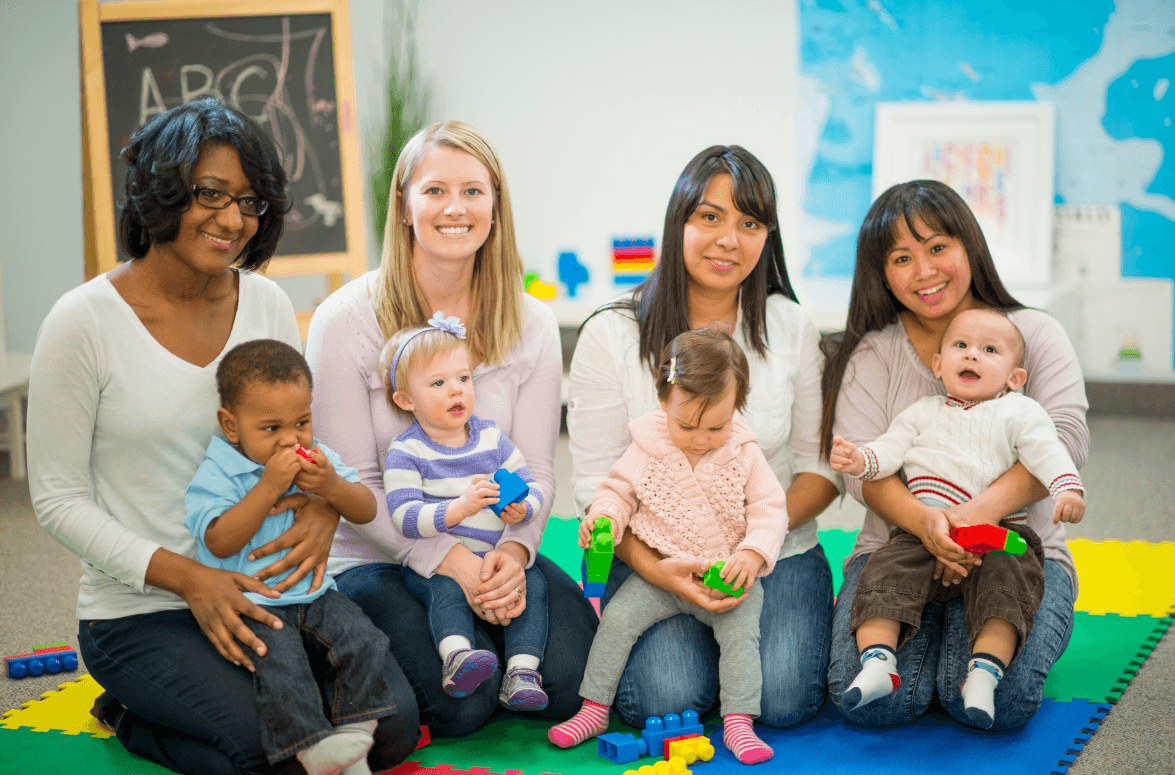 Who is WIC for?
The WIC Program is for pregnant, breastfeeding and postpartum women, infants, and children up to age 5. 
Do I qualify?
To take part in WIC, you must live in Nebraska, meet income guidelines and be determined to have a nutrition risk by a WIC professional. Please call us at (308) 385-5188 for questions on whether you qualify. 
What are the income guidelines?
Income guidelines are how much money you make. WIC is for those with who might not have access to nutritious food. Below is the current guidelines.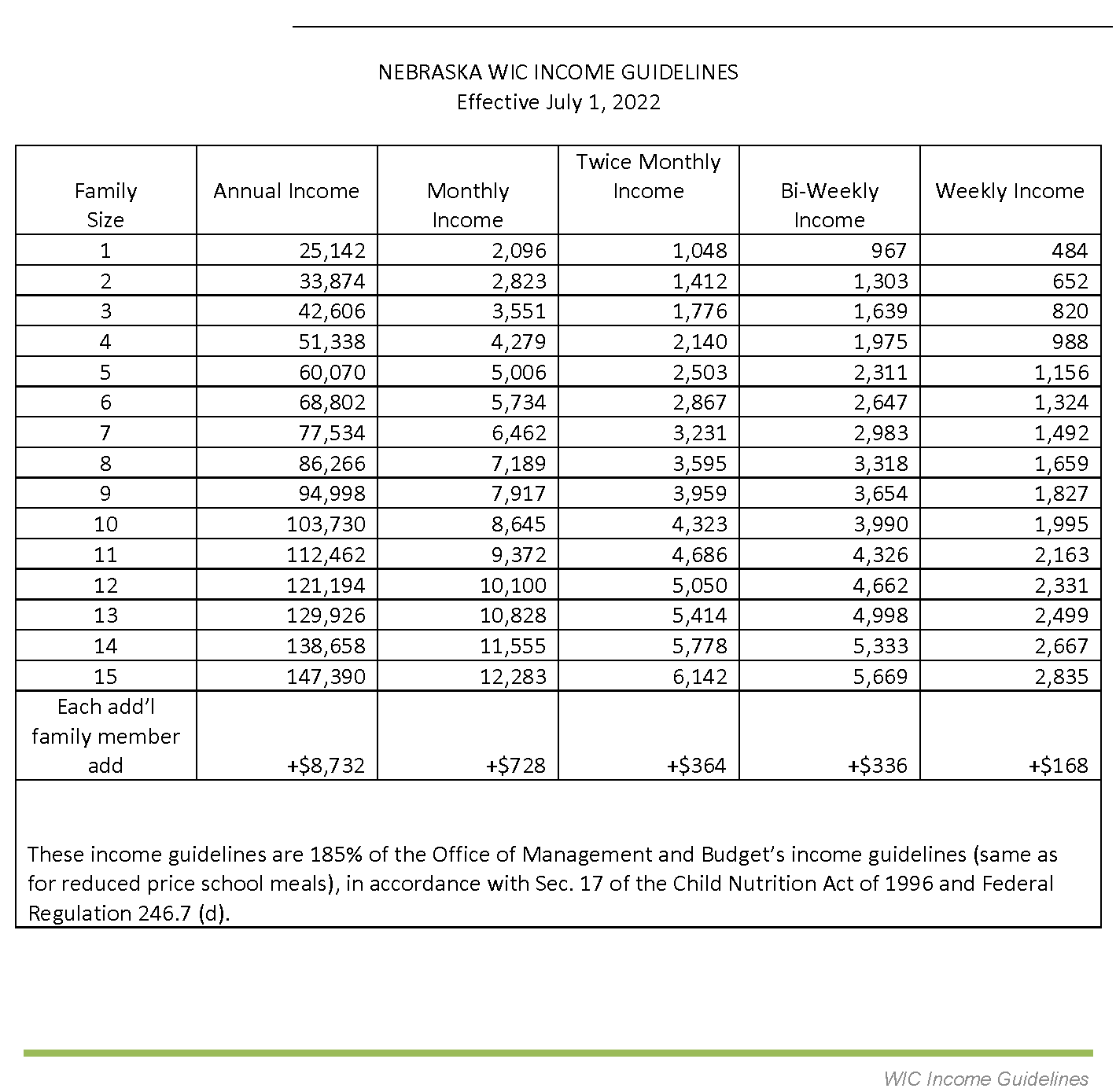 How do I sign up?
Call us at (308) 385-5188 or stop by our offices at 1137 South Locust Street in Grand Island. We are open from 8 am - 5 pm Mondays through Thursdays and 8 am - 4:30 pm on Fridays. We are closed Saturdays, Sundays and certain holidays. 
What do I need to bring with me?
You will need to bring three things:
    -Identification (such as a driver's license or social security card)
    -Proof of residency (such as mail from the last 30 days)
    -Proof of income (such as a pay stub or SNAP/EBT card)
What if I have questions?
We are here to help! Please call (308) 385-5188 and we will gladly answer all your questions.