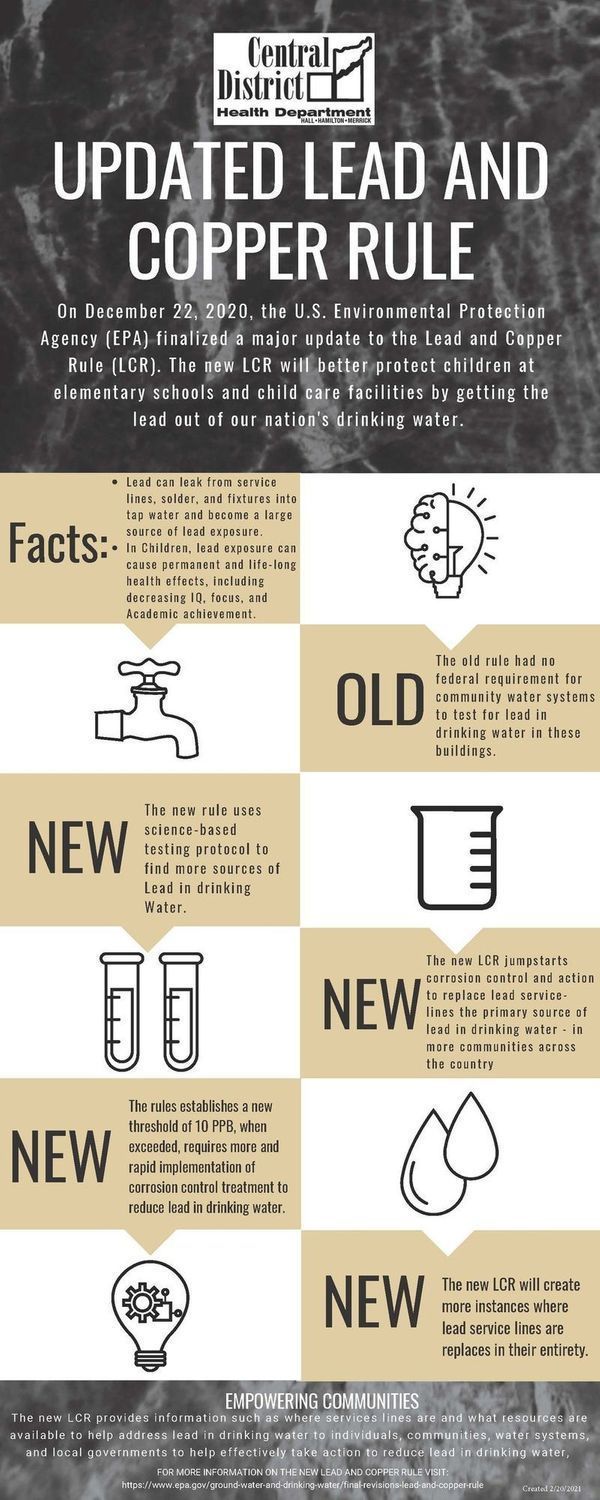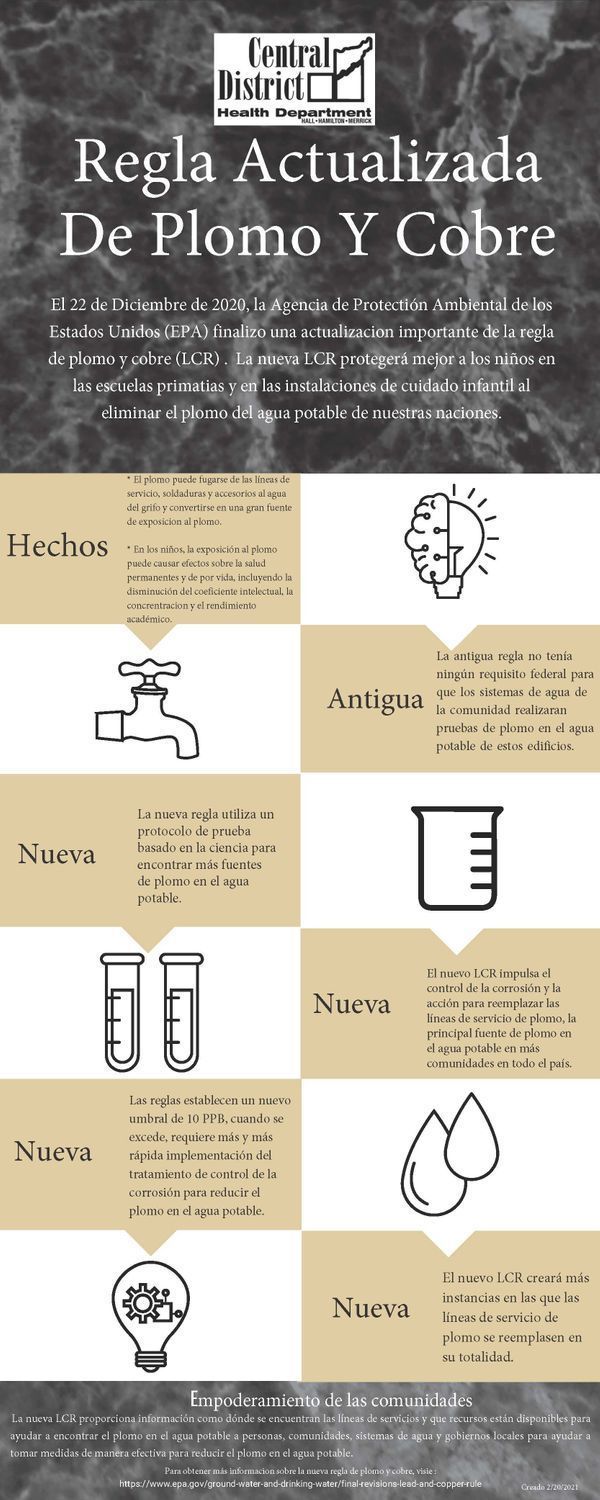 Lead
Lead is a toxic metal that can be found in and around homes, in soil, and in some consumer products. There is no safe amount of lead. Lead can cause learning and behavior problems in children. Lead poisoning is 100% preventable.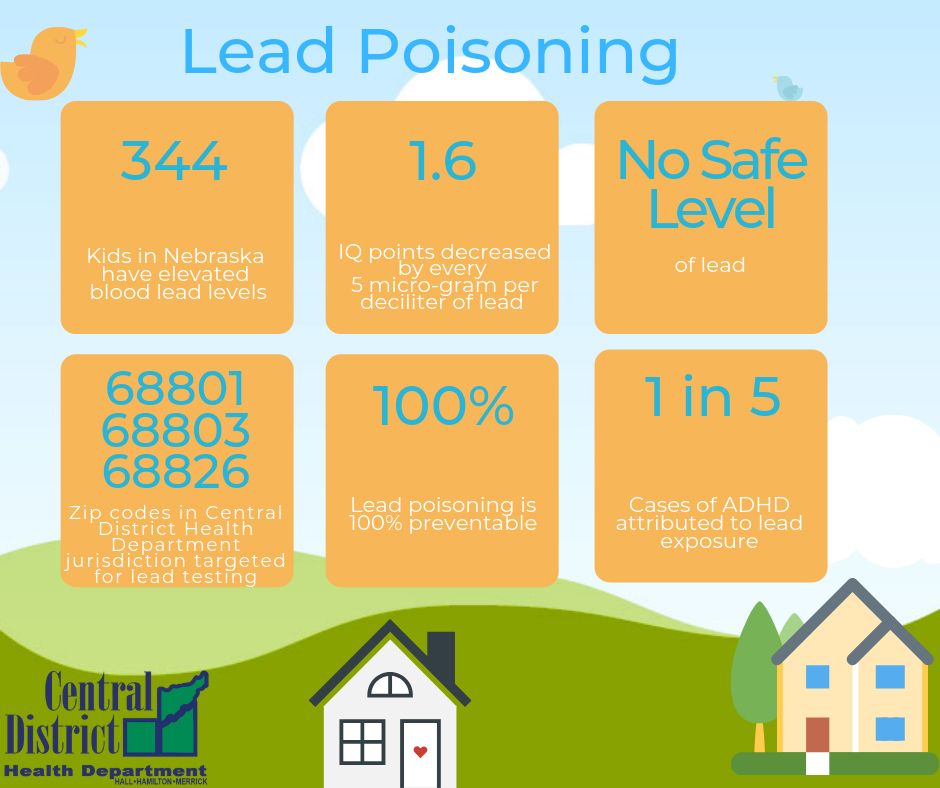 Lead testing is recommended on 3 criteria, 1 of which is geography. Central City and Grand Island are in those targeted communities.
Click on any of the links below for more information.
Lead is a toxic metal that is has been used in products for centuries. Lead is still found all across Nebraska. Children and adults can get too much lead in their body if they are exposed to lead in their environment. When it enters the body, lead can build up and cause damage. Lead exposure can be detected by a blood test from a doctor.

The best way to protect children is to prevent lead exposure before they are harmed. The most important step is stopping children from coming into contact with lead. There are many ways parents can reduce a child's exposure to lead.

Renovation, repair, and repainting projects in older homes can create hazardous lead dust. This dust can settle on floors and other surfaces where it gets on children's hands and into their mouths. If your home was built before 1978, it likely has lead-based paint.

The Statewide Blood Lead Risk Assessment and Testing Plan provides a set of criteria to determine which children should receive a blood lead test

Nebraska DHHS licenses businesses that conduct lead inspections, risk assessments, and abatement projects.

Contractors and firms conducting lead-based paint activities in the state are required to be licensed in Nebraska. Learn more about laws, rules, and regulations regarding lead and lead-based paint.

Fact sheets, brochures and resources

Lead is a toxic metal used in many industries and hobbies in the United States. Exposures to lead can increase blood lead levels (BLL). An elevated BLL can cause serious health problems. Most adult lead exposures are due to their work or hobby. Workers can inhale lead dust or fumes or swallow dust while eating, drinking, or smoking.