Bird Flu Detected in Nebraska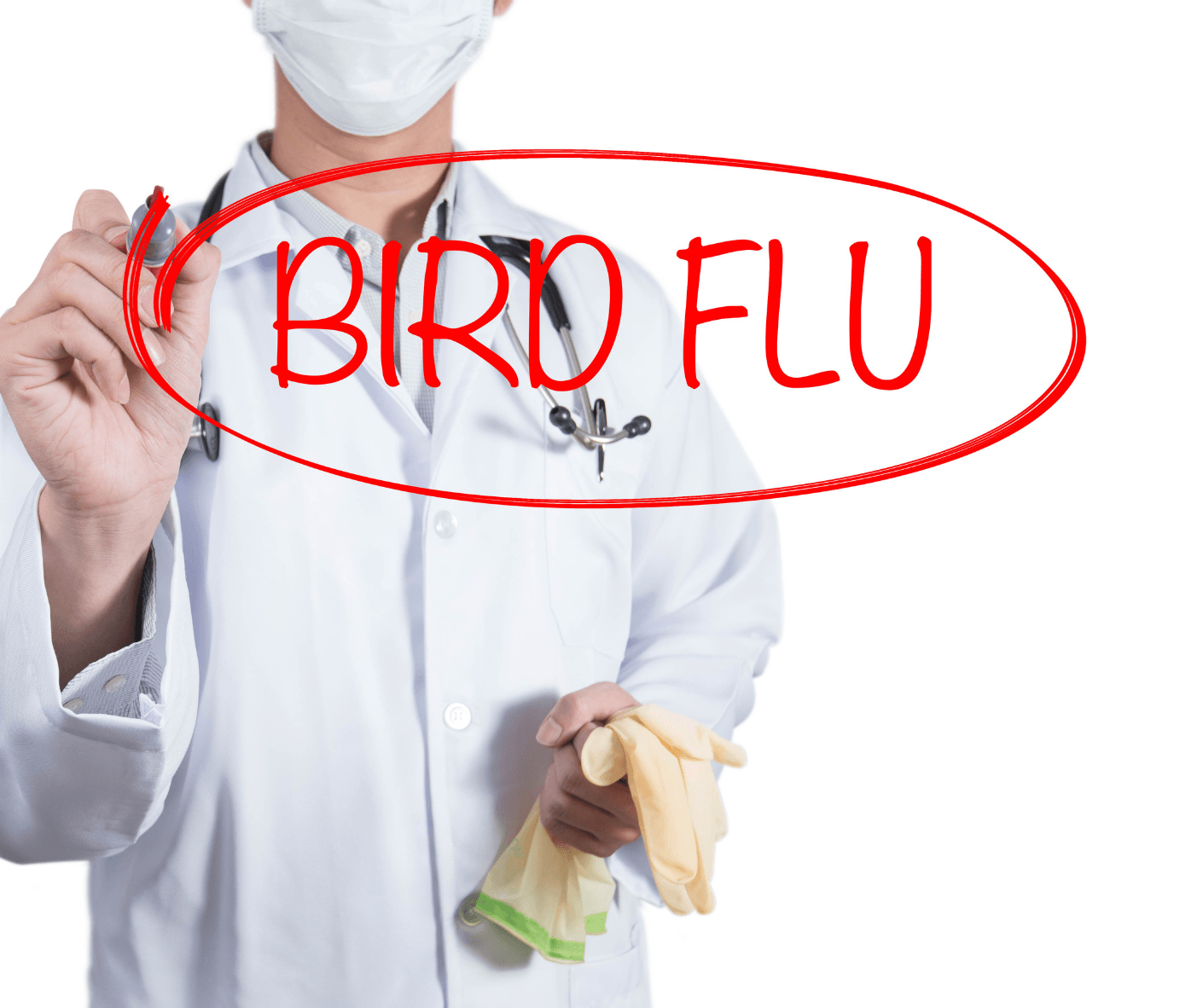 Nebraska has joined the long list of states where the H5Ni avian influenza has been identified in wild birds. 
Below is the press release from the Nebraska Department of Agriculture. The public should be cautious of dead birds they come across. 
According to the Centers for Disease Control and Prevention, the risk to people getting HPAI infections from birds is low. No human cases of avian influenza viruses have been detected in the United States.
---
Update Posted April 28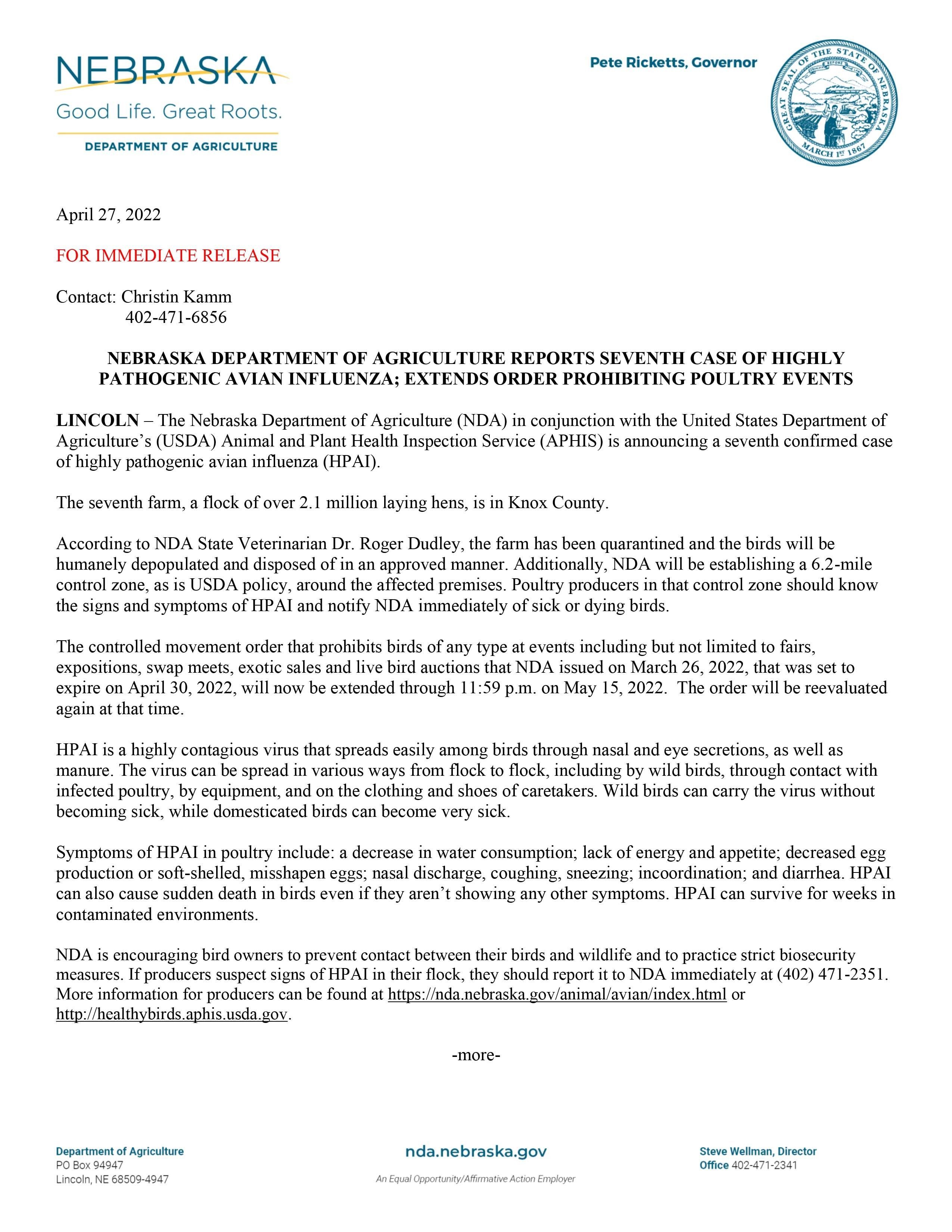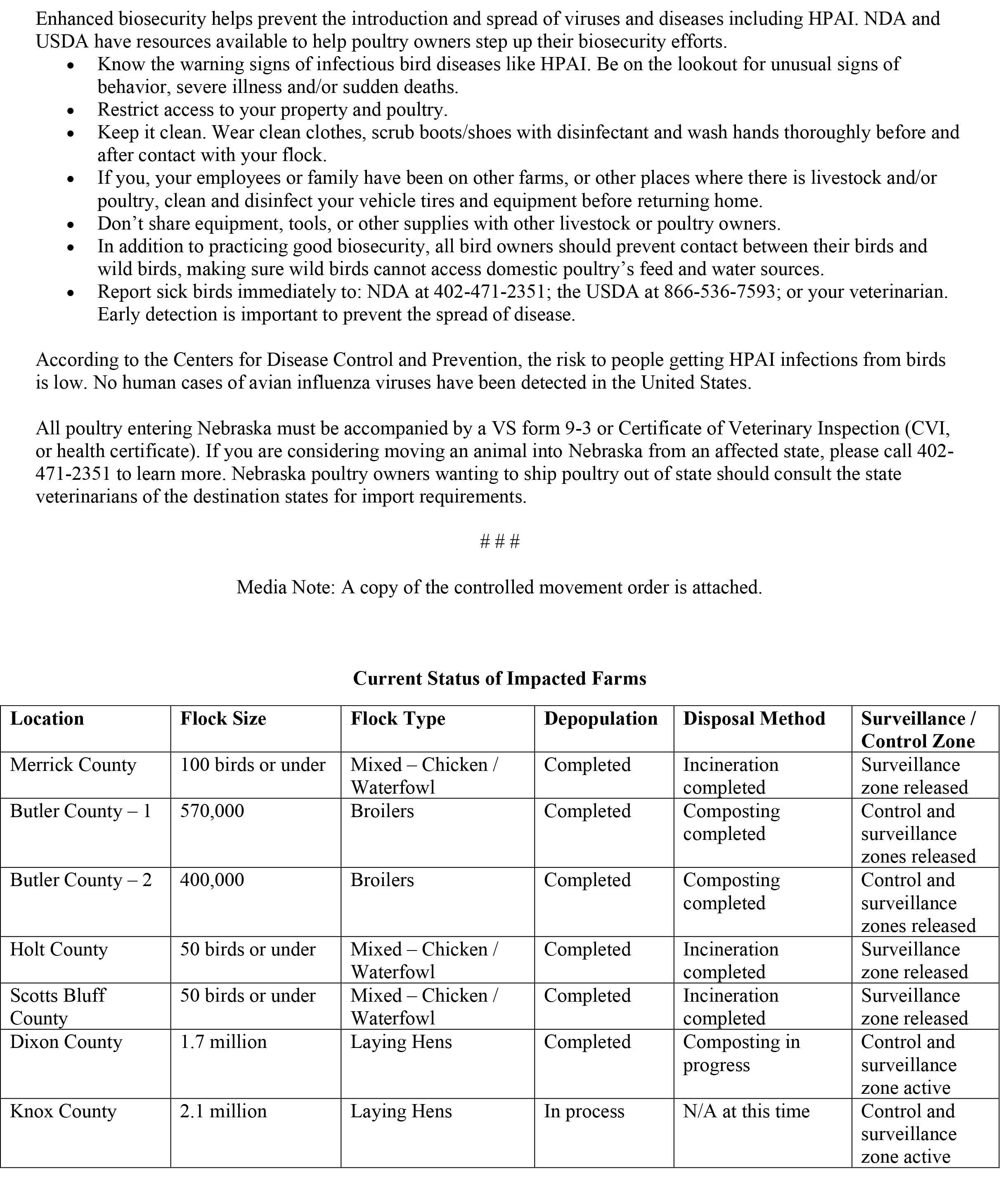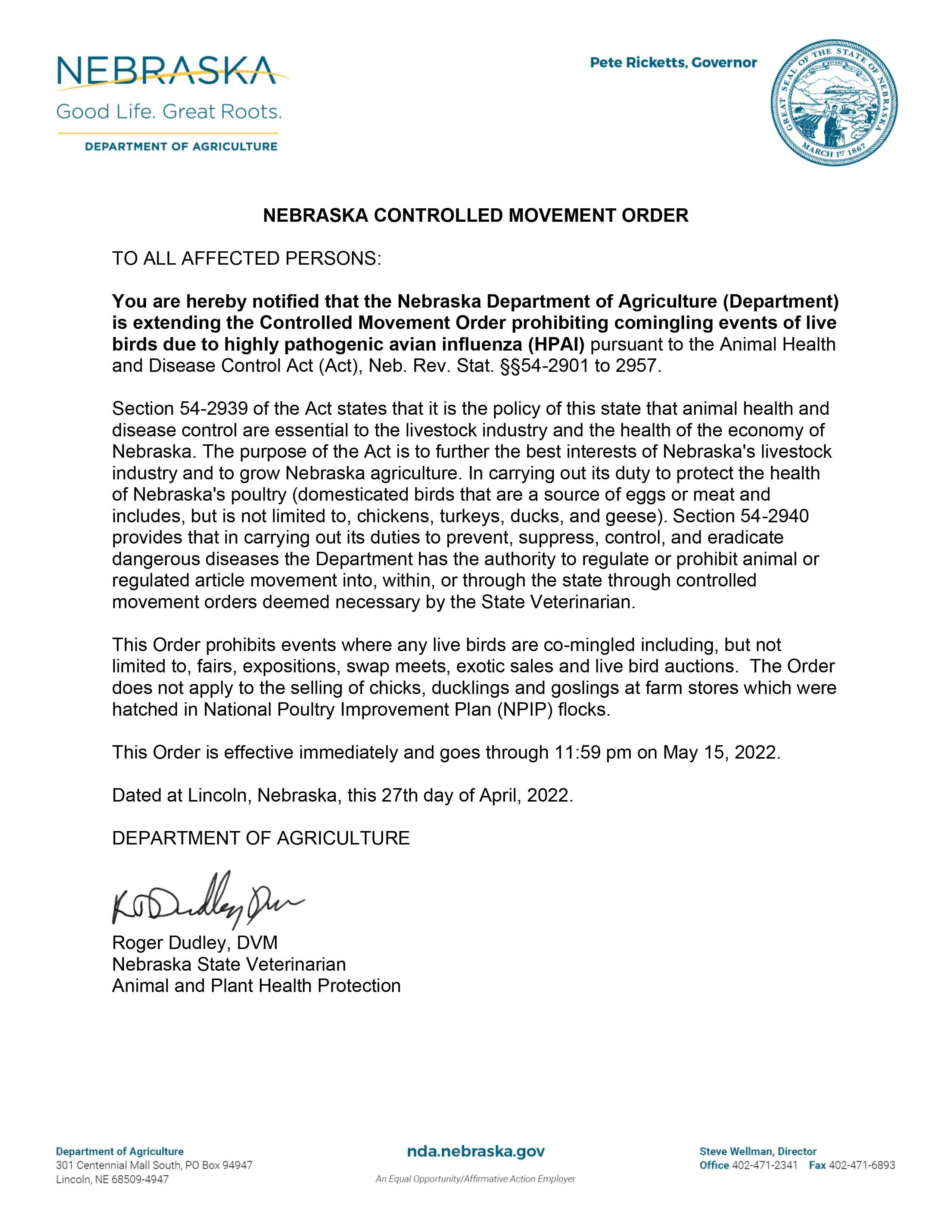 ---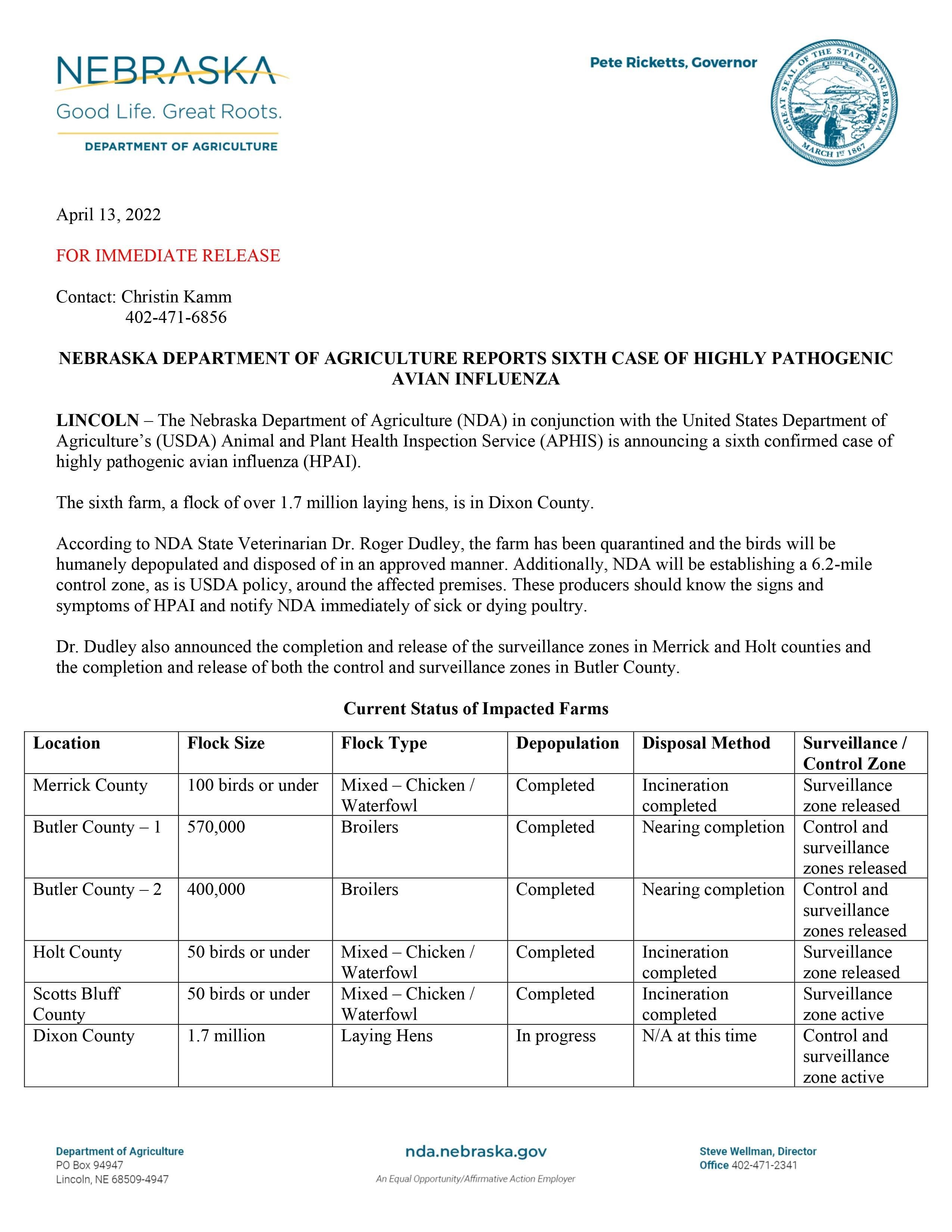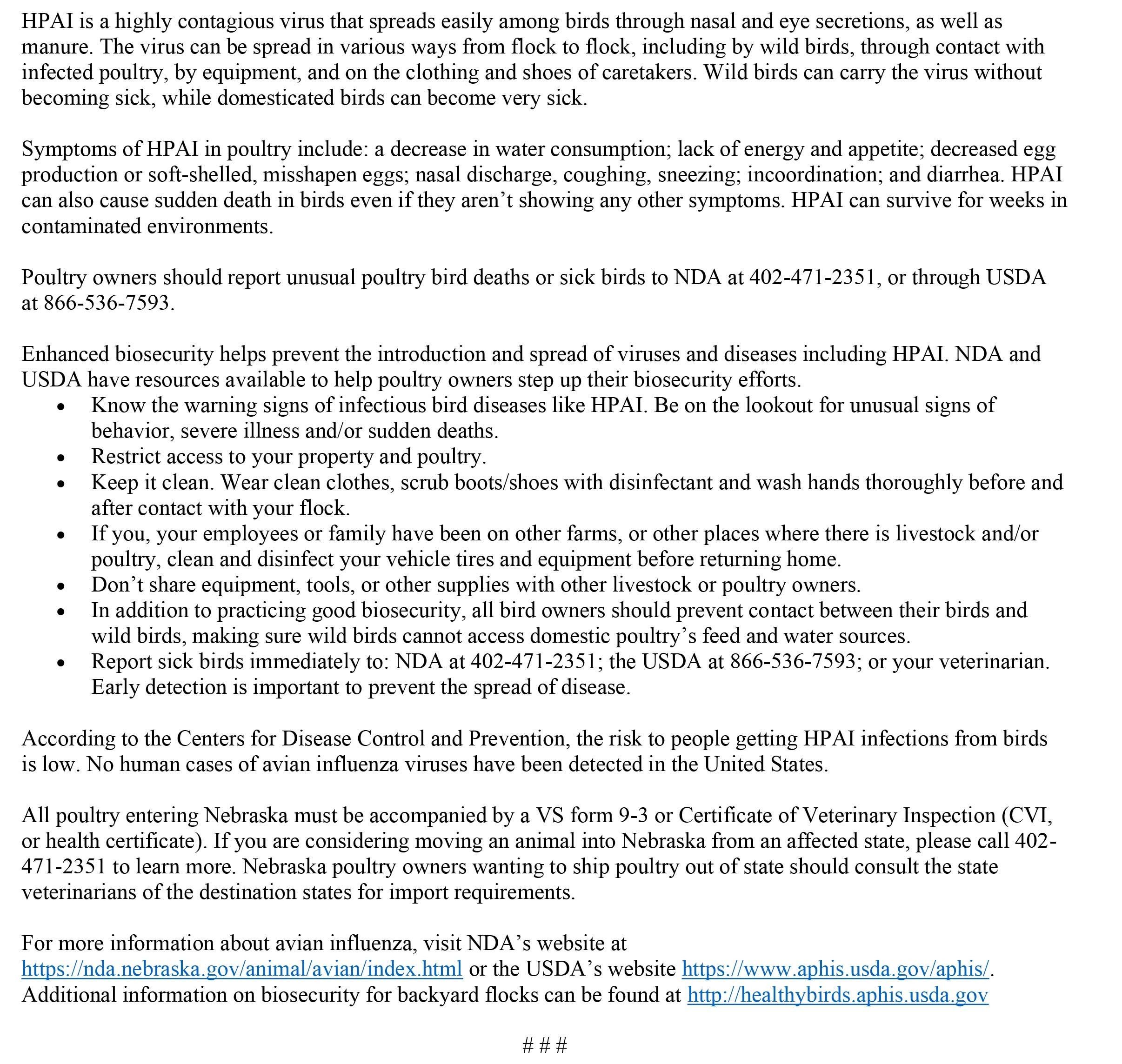 ---