Diabetes Prevention Program
ARE YOU AT RISK?
CLICK HERE FOR AN ONLINE TEST TO ASSESS YOUR DIABETES RISK

DID YOU SCORE 5 OR HIGHER?
Sign up for our Diabetes Prevention Program!
Contact Laura Harlow at (308) 385-5175 ext. 1129
or email lharlow@cdhd.ne.gov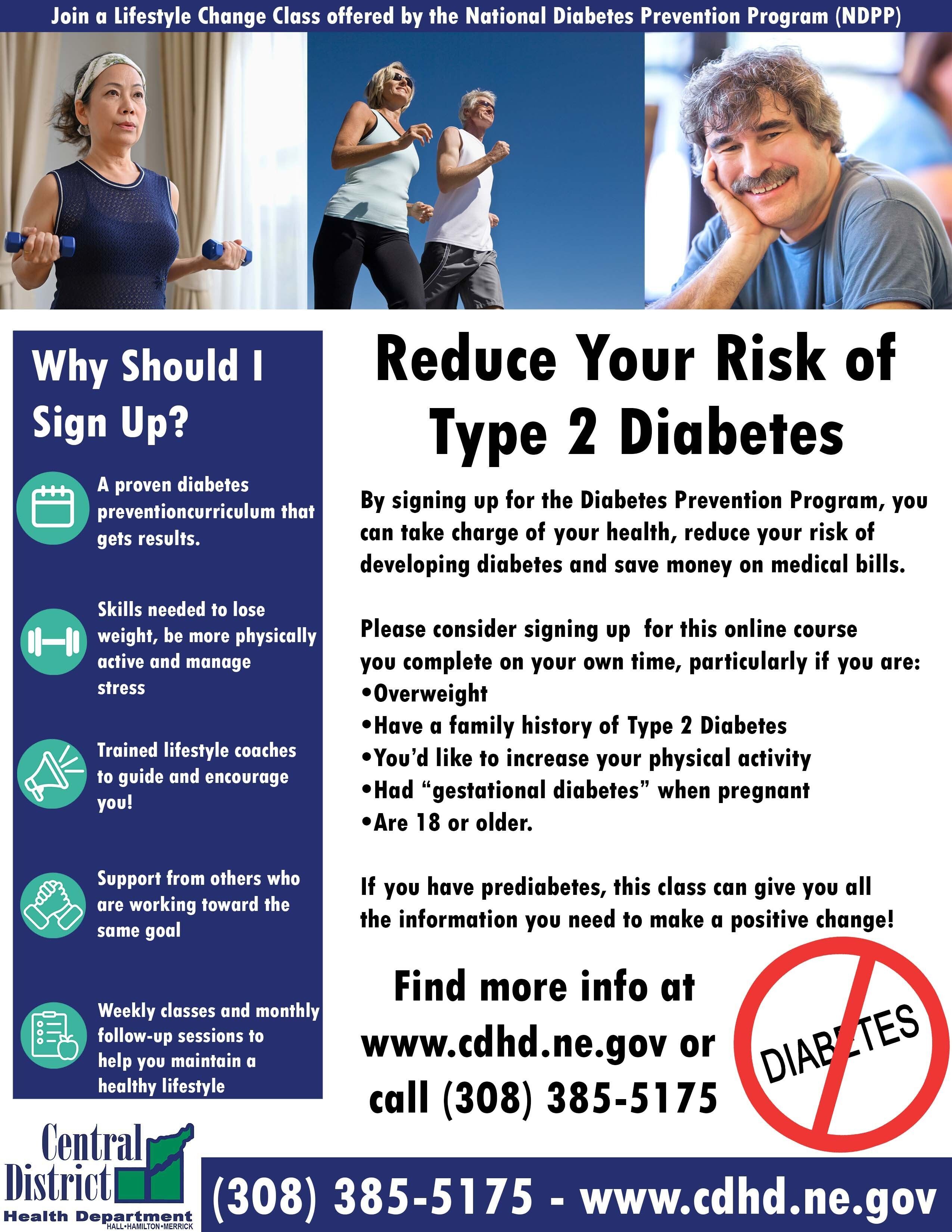 If you are at risk for Type 2 diabetes, CDHD is offering a program to help you take control. 
The Diabetes Prevention Program is a year-long program where trained coaches talk to you about your lifestyle, offer suggestions and help provide accountability to make the changes you need to stay healthy. The program, which would normally carry a cost to the public, is being offered for free thanks to various funding sources. 
The program includes:
-Weekly check ins where coaches look at your progress and make suggestions on how to keep on track.
-All the tools you'll need to succeed including a participant guide
-A community of local people who are cheering you on.
Our next NDPP that we are launching will be virtual!  You will be able to connect with the people in your group, as well as your lifestyle coach.
The Diabetes Prevention Program is funded by the Nebraska Department of Health and Human Services, Chronic Disease Prevention & Control Program, and administered through CDHD. If you have questions, please call (308) 385-5175 ext. 1129 or email lharlow@cdhd.ne.gov.