Free Radon Tests
Free radon test kits are available at CDHD's office
1137 South Locust Street in Grand Island
8 am - 5 pm M-F until 6 pm on Thursdays
For more information call (308) 385-5175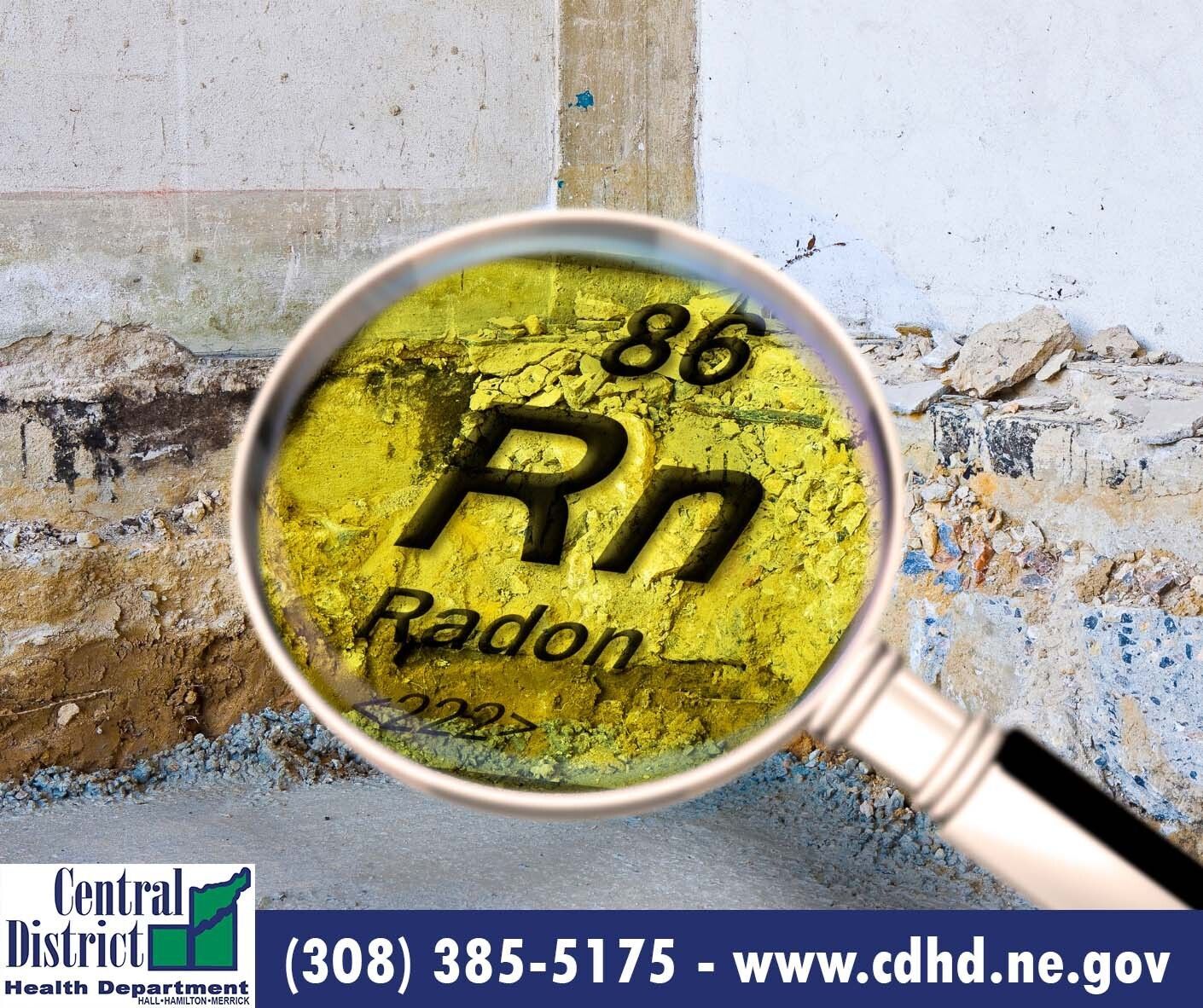 CDHD has received grant funding from the Nebraska Department of Health and Human Services to begin a radon awareness drive.  Radon is a naturally occurring radioactive gas and has been identified as a leading cause of lung cancer, second only to cigarette smoking, in the United States. The EPA's most recent health risk assessment estimates that 21,000 lung cancer deaths each year are due to radon. Radon is a colorless odorless gas, you can't see, smell, or taste.
The only way to know whether you are exposed to Radon gas in your home is to test for it. CDHD has free radon test kits that can be picked up at our office located at 1137 South Locust Street in Grand Island. All tests include postage paid envelopes and free lab analysis.  Short-term detectors, which are used for 3-7 days, provide quick screening measurements, and indicate potential radon problems. 

Additionally, long-term detectors can be left in place for fourteen days to one year.  These kits provide the advantage of seasonal change which may impact radon levels.  Both detectors are usually placed in main living areas on the lowest level of the home.
Radon comes from the natural decay of uranium that is found in nearly all soils. It typically moves up through the ground to the air above and then into your home through cracks and other holes in the foundation. Your home traps radon inside, where it may build-up. Any home can have a radon problem. This means new and old homes, well-sealed and drafty homes, and homes with or without basements.
Children may be at an increased risk for health complications because their lungs are not fully developed and the sensitive tissues in their lungs are more vulnerable. Smokers, if exposed to radon, face a lung cancer risk 15 times greater than that of non-smokers.
Kits can be picked up free of charge at the Central District Health Department at 1137 S. Locust Street in Grand Island.  If you have any questions, please call 308-385-5175.