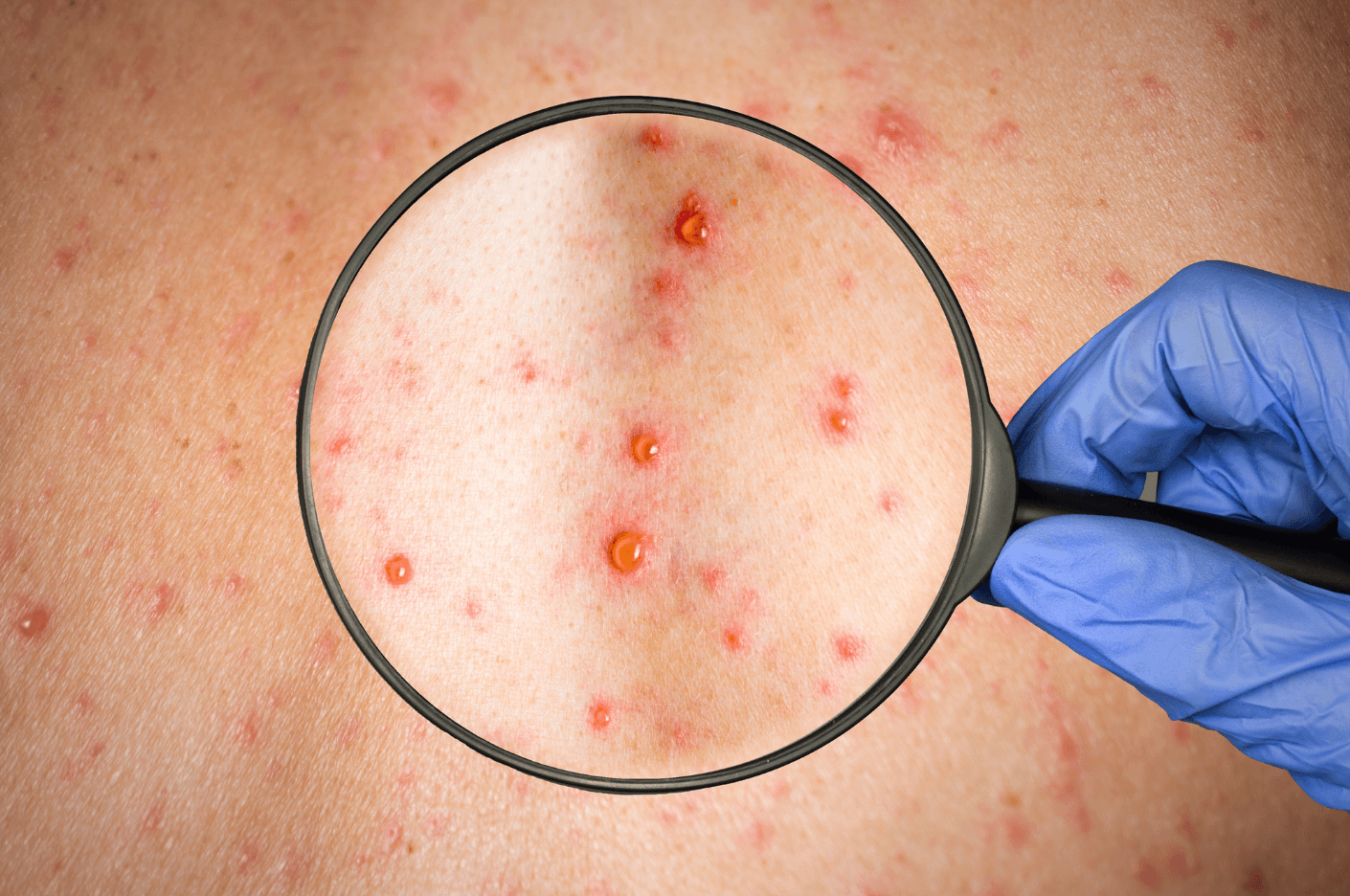 Are you at a high risk for Monkeypox? Fill out this survey to see if you are eligible for the JYNNEOS vaccine. 
---
Learn more about Monkeypox with this information from the Center for Disease Control and Prevention. 
Monkeypox is a rare disease caused by a virus that is part of the same family of viruses as smallpox. Monkeypox symptoms are similar to smallpox symptoms, but milder, and rarely fatal. The first case of monkeypox was identified in Nebraska in late June. 
Below is a Q&A from the Center for Disease Control about this disease.
Is Monkeypox Fatal?
Infections with the strain of monkeypox virus identified in this outbreak—the West African strain—are rarely fatal. Over 99% of people who get this form of the disease are likely to survive. However, people with weakened immune systems, children under 8 years of age, people with a history of eczema, and people who are pregnant or breastfeeding may be more likely to get seriously ill or die.
Although the West African strain is rarely fatal, symptoms can be extremely painful, and people might have permanent scarring resulting from the rash.

Am I Likely To Get Monkeypox?
At this time, the risk of monkeypox in the United States is believed to be low. Monkeypox does not spread easily between people, and the time between exposure and when symptoms start gives health officials more time to track down contacts and break the chain of infection. People who do not have monkeypox symptoms cannot spread the virus to others.

What Are The Symptoms of Monkeypox?
Symptoms of monkeypox can include:
Fever
Headache
Muscle aches and backache
Swollen lymph nodes
Chills
Exhaustion
A rash that can look like pimples or blisters that appears on the face, inside the mouth, and on other parts of the body, like the hands, feet, chest, genitals, or anus.
The rash goes through different stages before healing completely. The illness typically lasts 2-4 weeks.
Sometimes, people get a rash first, followed by other symptoms. Others only experience a rash.

What Should I Do If I Think I Have Monkeypox?
-See a healthcare provider if you notice a new or unexplained rash or other monkeypox symptoms.
-Remind the healthcare provider that monkeypox is circulating.
-Avoid close contact (including intimate physical contact) with others until a healthcare provider examines you.
-Avoid close contact with pets or other animals until a healthcare provider examines you.
-If you're waiting for test results, follow the same precautions.
-If your test is positive, stay isolated until your rash has healed, all scabs have fallen off, and a fresh layer of intact skin has formed.

How Does Monkeypox Spread?
Monkeypox spreads in different ways. The virus can spread from person-to-person through direct contact with the infectious rash, scabs, or body fluids. It also can be spread by respiratory secretions during prolonged, face-to-face contact, or during intimate physical contact, such as kissing, cuddling, or sex. In addition, pregnant people can spread the virus to their fetus through the placenta.
Touching items (such as clothing or linens) that previously touched the infectious rash or body fluids is another way monkeypox spreads. It's also possible for people to get monkeypox from infected animals, either by being scratched or bitten by the animal or by eating meat or using products from an infected animal.
People who do not have monkeypox symptoms cannot spread the virus to others.
Monkeypox can spread from the time symptoms start until the rash has fully healed and a fresh layer of skin has formed. The illness typically lasts 2-4 weeks.

Should I Get A Monkeypox Vaccine?
CDC does not recommend widespread vaccination against monkeypox at this time. However, vaccination may be recommended for some people who:
-Are close personal contacts of people with monkeypox
-May have been exposed to the virus.
-May have increased risk of being exposed to the virus, such as people who perform laboratory testing to diagnose monkeypox.