Flu Shots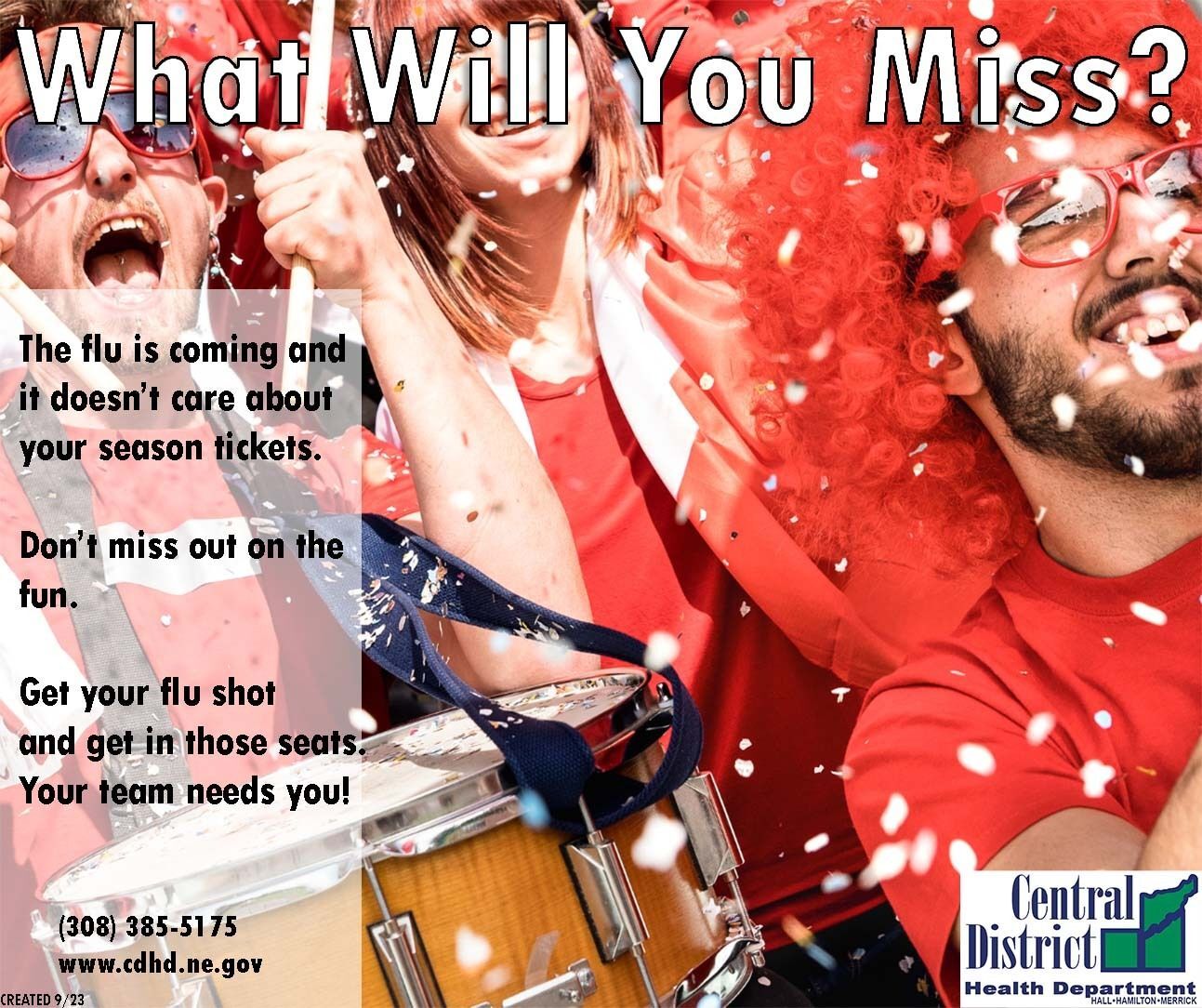 This fall, get your flu shot so you don't miss out on what's important to you!

In the United States, flu season starts in the fall and lasts through the winter. Flu activity typically peaks between December and February, but it can last until May. Flu vaccines can prevent or lessen the effects of the flu.
Most insurances cover flu vaccines. The Health Department also carries flu vaccine for those without insurance.
The Health Department carries high dose flu vaccine for those ages 65 and older.
You can get a flu vaccine by walking into the Health Department during business hours. Bring insurance information with you if you have it.
You may also be able to get a flu vaccine through your doctor's office or pharmacy.
Call us with any questions or for more information.