Lead Poison Prevention
CLICK HERE TO SIGN UP FOR THE "UNDERSTANDING LEAD" EVENT ON OCTOBER 11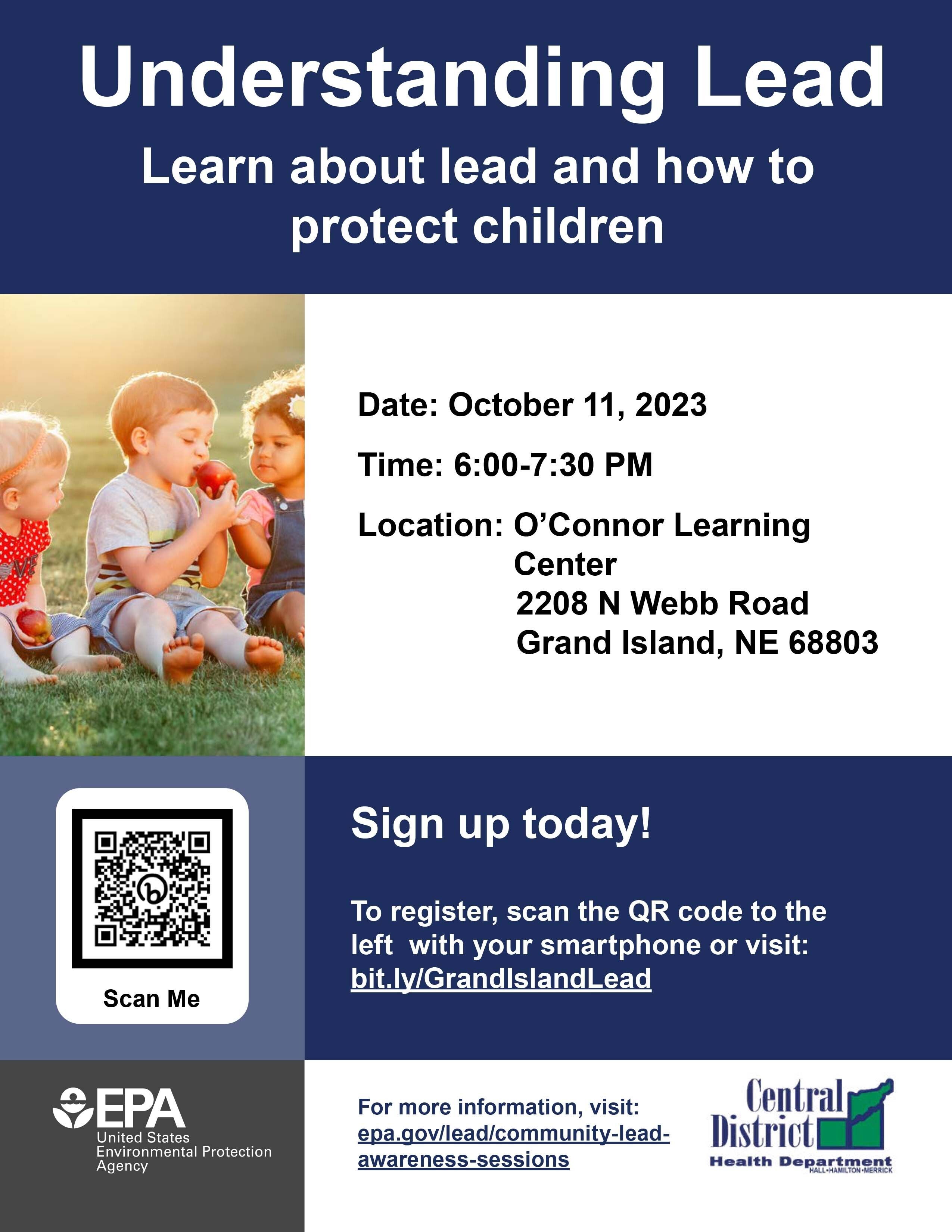 ---
Lead is a toxic metal that can be found in and around homes, in soil, and in some consumer products. Lead poisoning can cause learning disabilities in children and many other illnesses. 
Lead issues are particularly important regarding children, who can suffer long term effects. Protecting children from exposure to lead is important to lifelong good health. No safe blood lead level in children has been identified. Even low levels of lead in blood have been shown to affect learning, ability to pay attention, and academic achievement.
Below are a series of resources to help you recognize where dangerous lead might come from, how to deal with it safely and who to contact to help. 
Nebraska Department of Health and Human Services
Environmental Protection Agency