Are you ready to make lifestyle changes that you can stick with?
Visit this link to a video on our Facebook page to hear first hand from a couple of our past participants.   Facebook video link
The Diabetes Prevention Program is a CDC-recognized lifestyle change program developed specifically to prevent type 2 diabetes. It is designed for people who have prediabetes or are at risk for type 2 diabetes, but who do not already have diabetes.
A Certified Lifestyle Coach leads the program to help you change certain aspects of your lifestyle, like eating healthier, reducing stress, and getting more physical activity. The program also includes group support from others who share your goals and struggles.
This lifestyle change program is not a fad diet or an exercise class. And it's not a quick fix. It's a year-long program focused on long-term changes and lasting results.
A year might sound like a long commitment, but learning new habits, gaining new skills, and building confidence takes time. As you begin to eat better and become more active, you'll notice changes in how you feel, and maybe even in how you look.
Meet our Coaches (L-R):
Jodi, Alma, Stacey, Mayra, Betty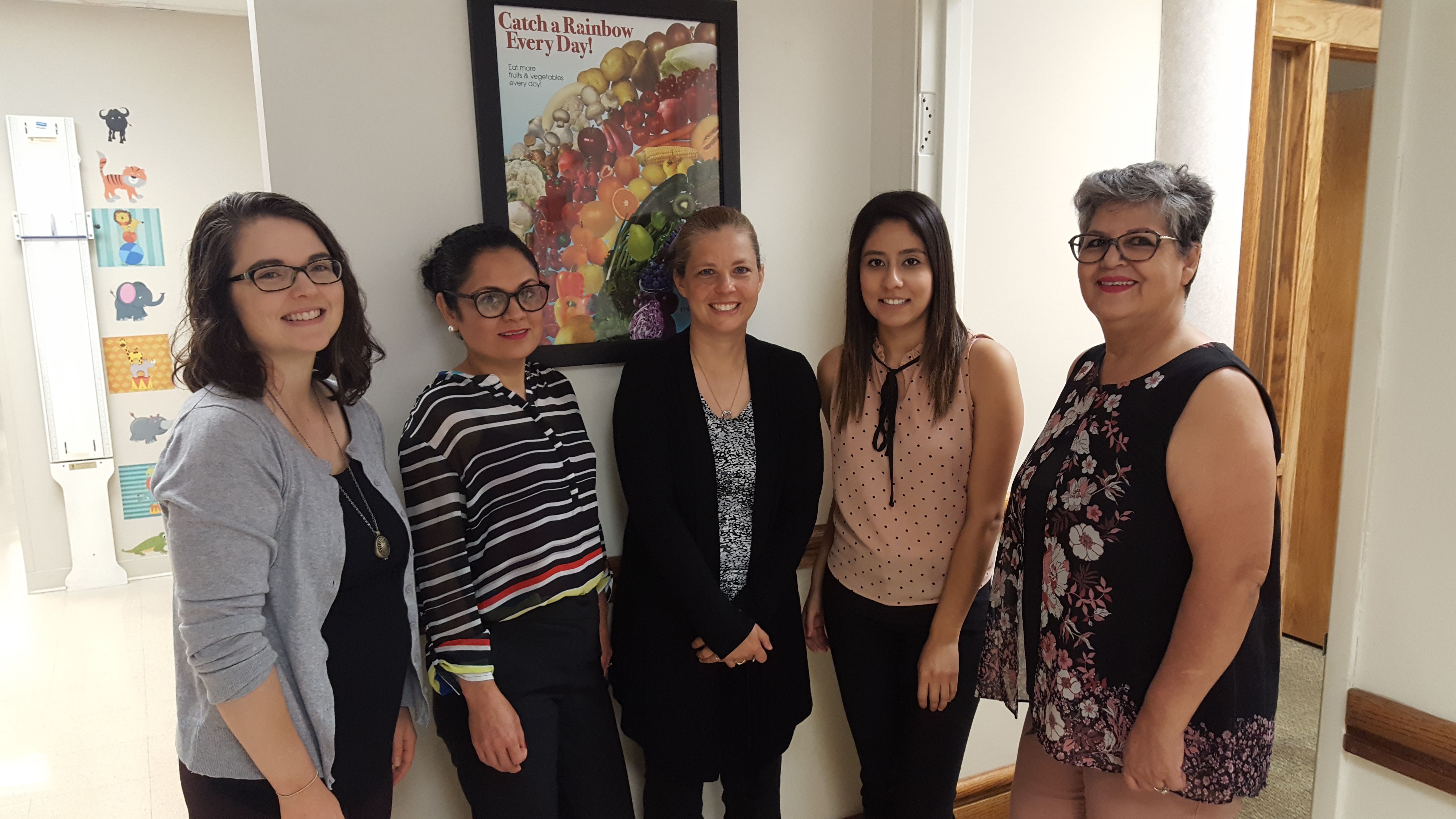 Could I be prediabetic?
You may have heard the word "Prediabetes." Prediabetes is a "pre-diagnosis" of diabetes—you can think of it as a warning sign. It's when your blood glucose level (blood sugar level) is higher than normal, but it's not high enough to be considered diabetes.
If your health care provider has told you that you are prediabetic or warned that if you don't change your lifestyle you could develop diabetes, our Diabetes Prevention Program can help!
This program has proven to reduce the risk of diabetes by 58%. If you are prediabetic and would like more information or if you want to get started, call (308) 385-5175  today!
Not sure if you're considered prediabetic, but want to make a change? Take the quiz below to see if you're eligible to participate in the Diabetes Prevention Program.
Click HERE to take a test to find out.
Watch this video to find out more about this great program