FLU VACCINATION
It's not too late to get a flu shot! Flu shots are recommended for everyone 6 months and older. The flu shot can still protect you this season. Central District Health Department provides immunizations for those with or without insurance. Protect yourself, protect your family and get your flu shot!
Vaccinations For Children & Adults
Here at Central District Health Department we are able to offer routine vaccinations. We have programs available to help those with little or no insurance and can also bill your insurance. We are here to serve all members of our community.
Children's Vaccines 
This is the recommended schedule of vaccines for children. Our nurses can help recommend a catch up schedule if children have missed 1 or more vaccines.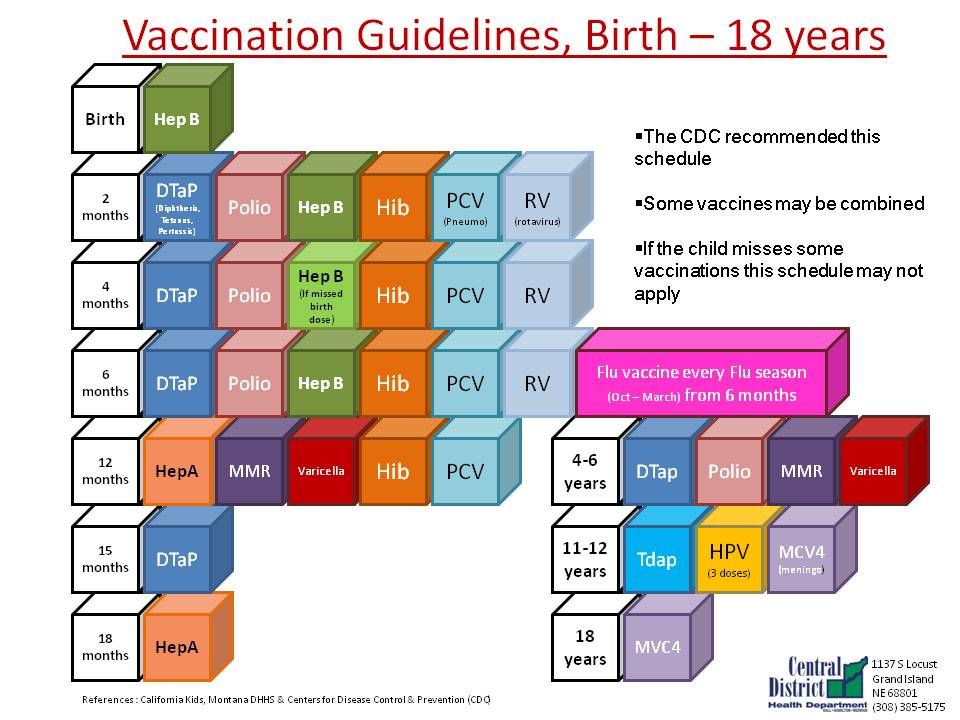 Adult Vaccines
You never outgrow the need for vaccines. The specific vaccinations you need as an adult are determined by factors such as your age, lifestyle, health and risk conditions, type and locations of travel, and previous immunizations.
Immigration & Refugee Vaccinations
This is the vaccination schedule for adult immigrants and refugees seeking adjustment of status. If a vaccination record is available we are able to enter these vaccines and advise on a recommended schedule to meet requirements.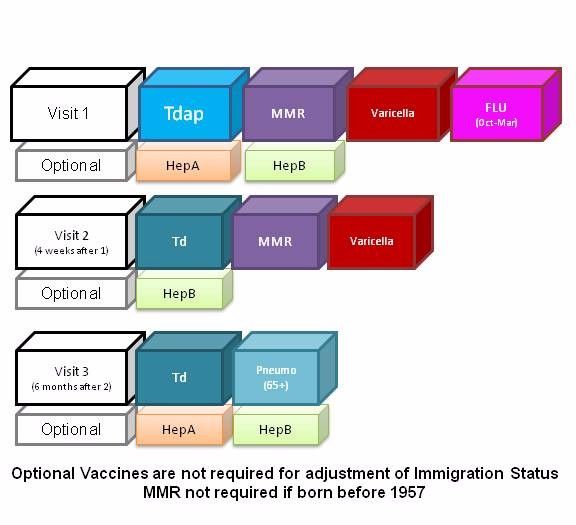 If you are required to undergo an immigration medical exam, click here to see a list of local providers. If you are, the immigration medical exam must be conducted by a physician (also known as a "civil surgeon") designated by the U.S. Citizenship and Immigration Services.
Immunization Record
Need your immunization record? For your convenience, the Nebraska State Immunization Information System has been made available to the public. You can now access your immunization records 24 hours a day, 7 days a week. This is a great tool to access and monitor your immunization effectively. If you would like to check your immunization record please click here.