STI Tracking and Prevention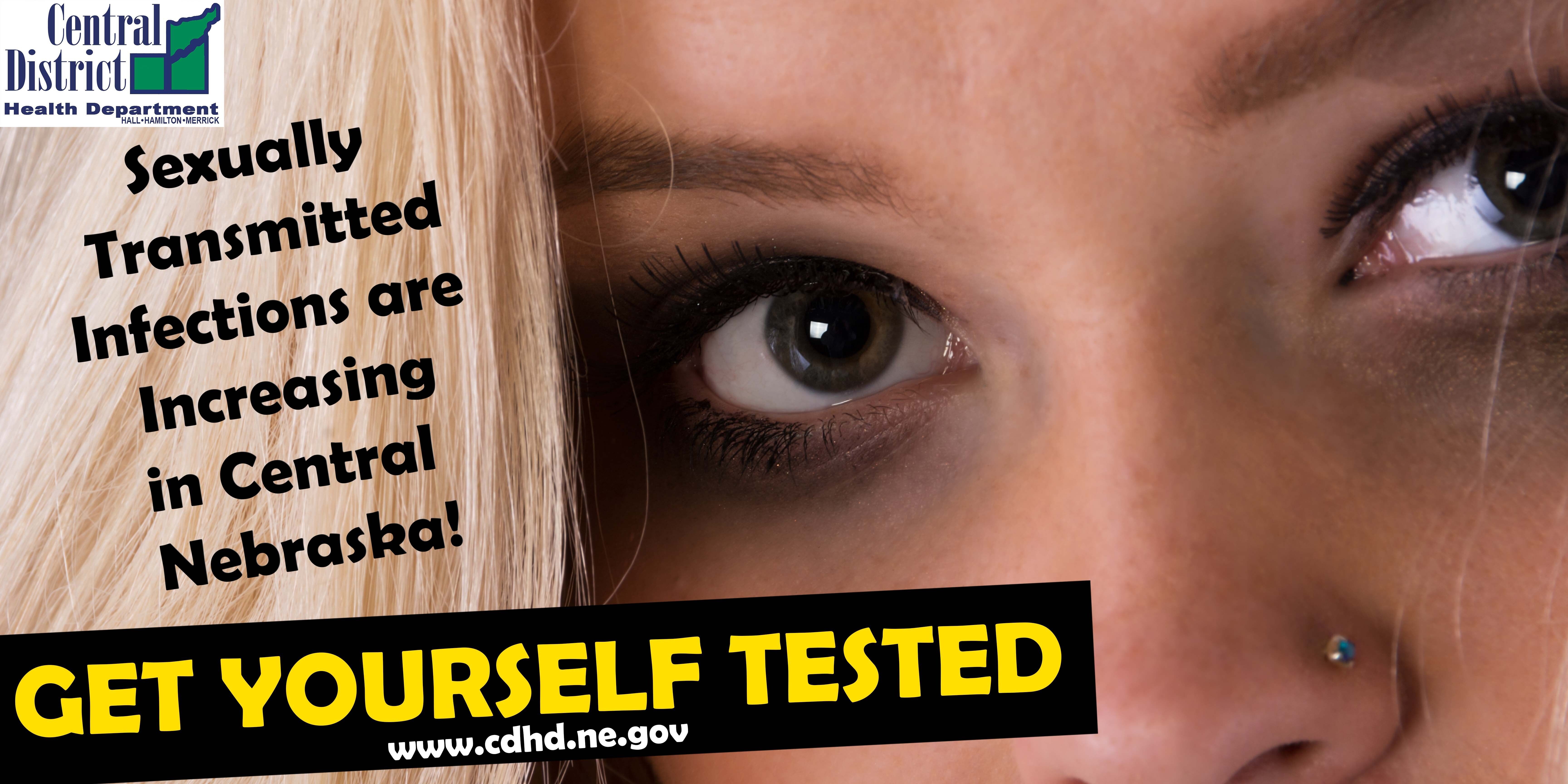 Sexually Transmitted Infections (STIs) are a sensitive topic. But diseases like gonorrhea, chlamydia, syphilis and HIV/AIDS are serious health matters and on the rise in Hall, Hamilton and Merrick Counties.
CDHD works to contact trace, ensure treatment, find treatment referral and provide education for people who test positive for gonorrhea, chlamydia, syphilis, and HIV/AIDS. If you think you have an STI, the best thing to do is get tested. Here is a list of places where you can find STI testing. Please call to see testing availability:
-Choice Family Healthcare in Grand Island, (308) 384-7625
-CHI Health Clinic Priority Care in Grand Island, (308) 398-5522
-Heartland Health Center Quick Care in Grand Island, (308) 382-4297
-Twin Rivers Urgent Care in Grand Island, (308) 384-2500
Were you just diagnosed? Here's what to expect next:
A call from one of our Disease Contact Investigator that will conduct contact tracing and provide educational information regarding treatment, partner notification, and referrals if needed. Answering our questions can help stop the transmission of sexually transmitted infections in our community. Here are some more resources where you can get more information. 
You can find more information on prevention, care and treatment of STIs here.
Were you just diagnosed? Here's what you do next. 
You also have a responsibility to your partner(s). Click here to learn more.
For more information, call the Health Department at (308) 385-5175. We provide free safety kits which includes condoms, lubricants, and an STI informational pamphlet. You can speak to a disease intervention specialist to receive your safety kit.